According to the consolidated financial statements filed with the Registrar of Companies, new age insurance firm Acko recorded a gross revenue growth of over 2.37X to Rs 1,344 crore in FY22.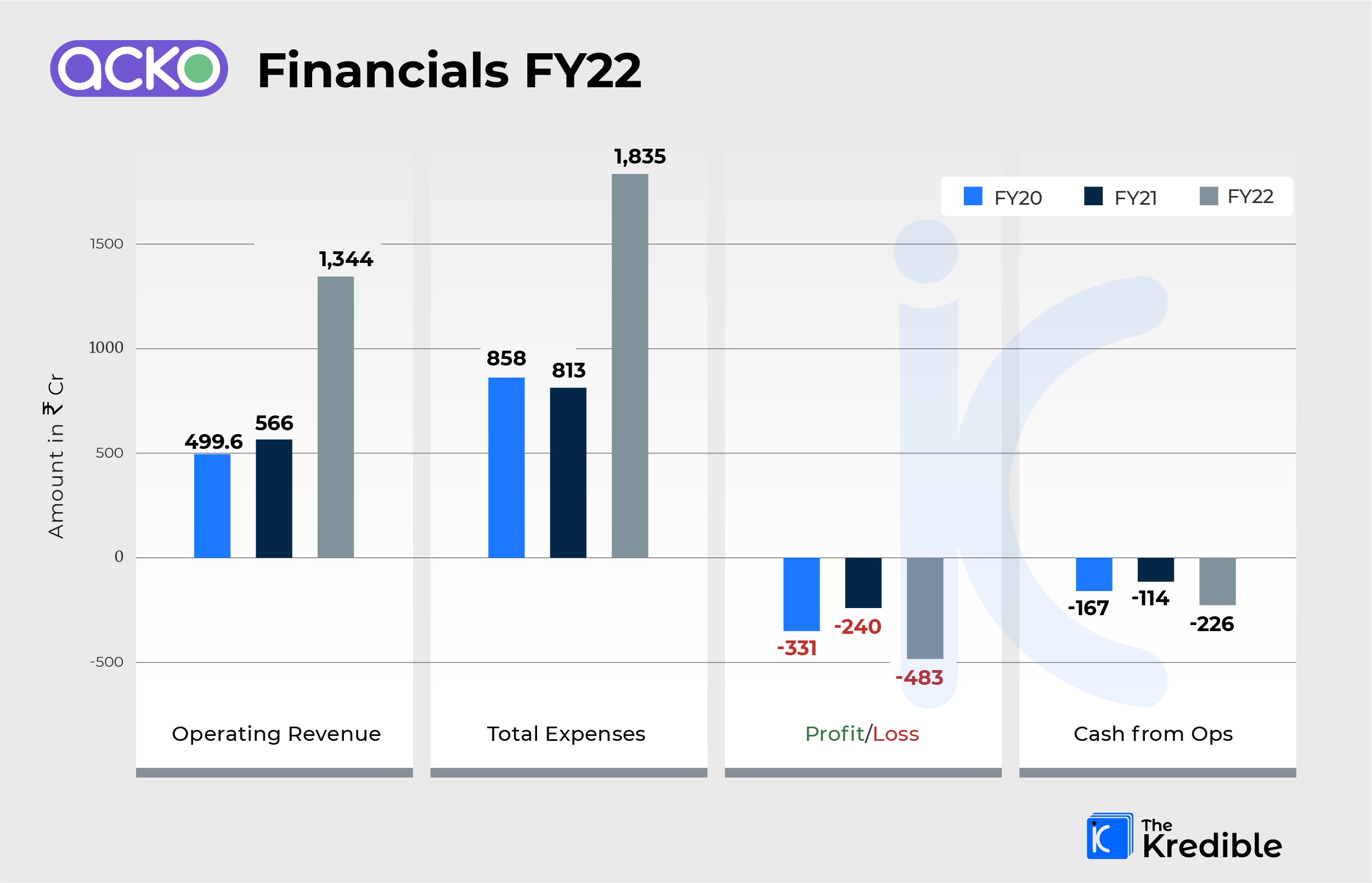 The Mumbai headquartered company became a unicorn in October 2021 with a $255 million round led by General Atlantic and Multiples Private Equity. The funding round also saw participation from Canada Pension Plan Investment Board and Lightspeed Growth along with existing investors Intact Ventures and Munich Re Ventures.
Following the fundraising round the company's gross sales increased by more than twofold by the end of the fiscal year.
The gross premium collection revenue constituted around 61.5% of the total revenue, which increased 2.3X to Rs 826 crore in FY22.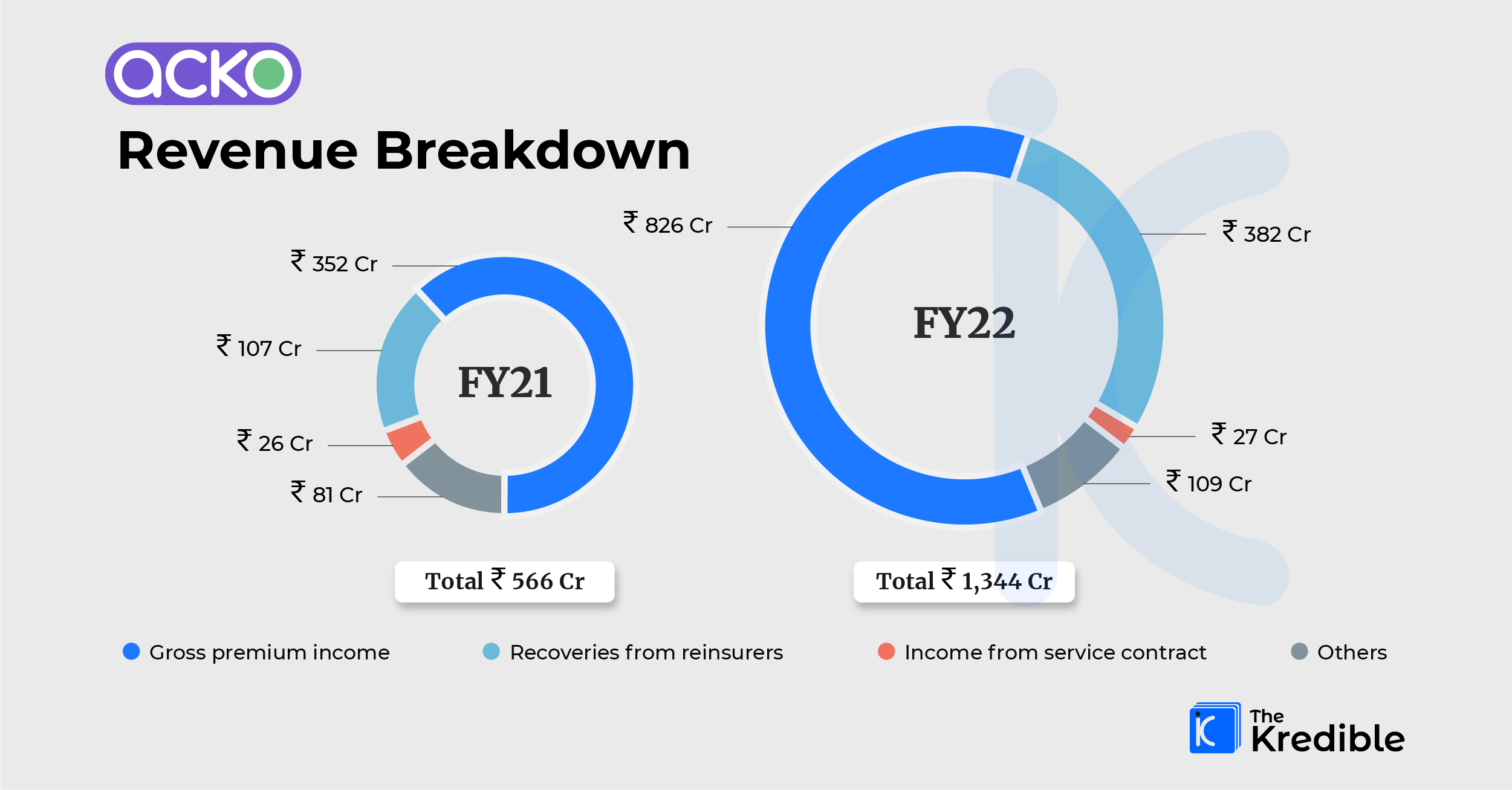 An overall Rs 409 crore was brought in from reinsurance recoveries and income from selling 'service packs' to e-commerce customers. This income more than tripled in FY22. The company yielded Rs 109 crore from other operating activities as well.
Acko, founded in 2016 by Varun Dua, is an insurance company which covers mobile phones and other electronic gadgets sold on online platforms such as Amazon. This seems to form a significant chunk of service packs' income.
The Amazon-backed company does reinsurance ceding which means Acko, the primary insurer, passes a percentage of the risk to another insurance company. The digital insurance company spent a total of Rs 399 crore on reinsurance premiums in the previous financial year.
On the expenditure side, customer claims accounted for 26% of the total cost. In FY22, this cost nearly doubled to Rs 479 crore. The company's outstanding claims surged 3.58X to Rs 339 crore in FY22. These expenses are claims incurred by the customer which the company is yet to settle.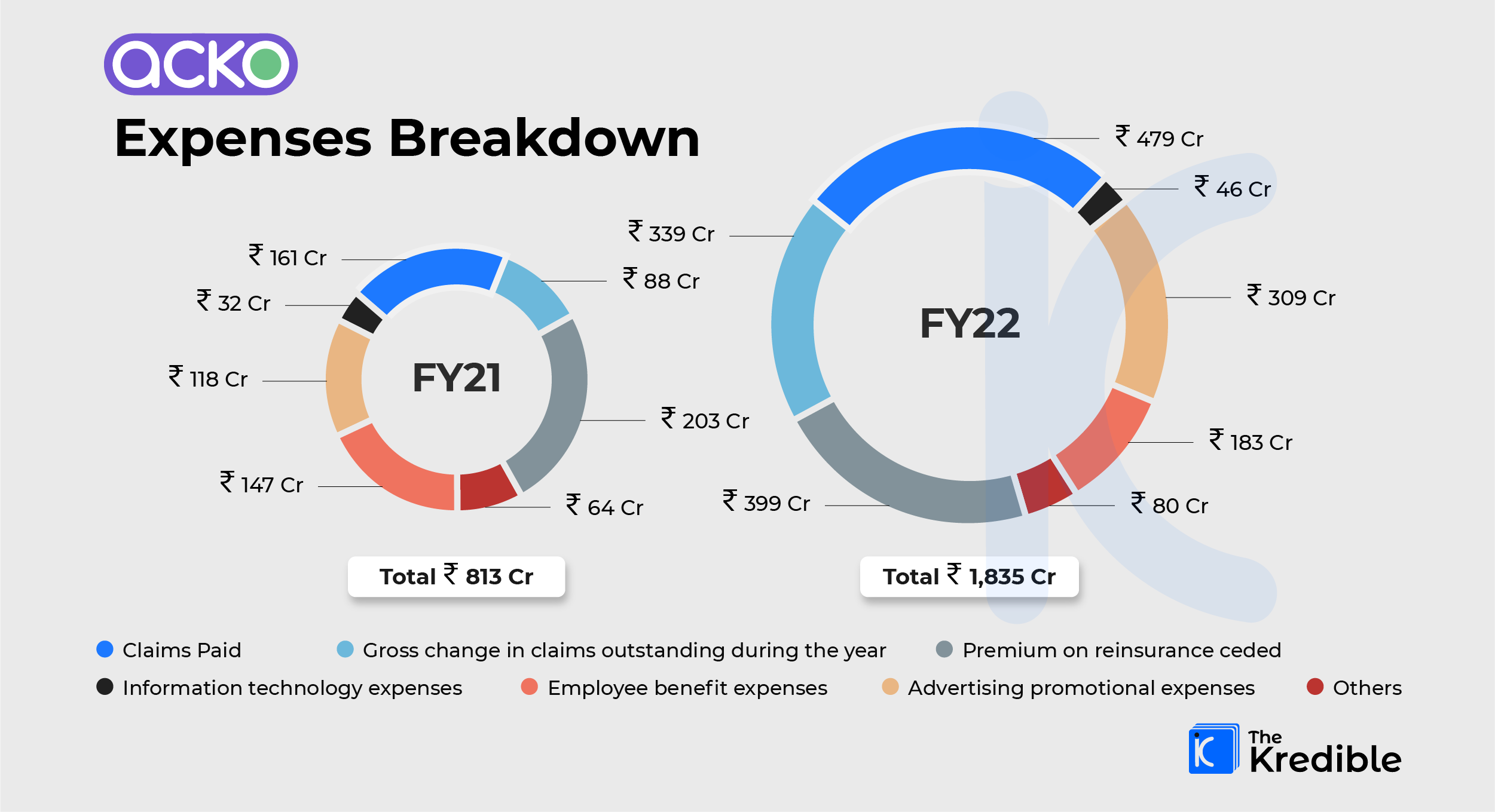 In FY22 Acko spent a total of Rs 183 crore on employee benefits which is a 24.5% increase compared to the previous year. The company's marketing expenses rose 2.6X to Rs 309 crore and it spent an additional Rs 46 crore on information technology. In FY22, its total expenditure increased by 125.7% to Rs 1835 crore.
Overall the company's losses grew 2X to Rs 483 crore in FY22 as compared to Rs 240 crore in FY21. In FY22 its ROCE and EBITDA margin stood at -131.35% and -34.55% respectively. Acko spent Rs 1.37 in order to generate one unit of operating revenue.

New age insurance companies including Acko have significantly shook up the general insurance industry, hence the improvement in unit economics foreshadows well for it. Expansion into new verticals like health will also ensure strong topline growth, although with most costs front ended, losses are likely to grow as well. With the market growing increasing the possibilities of new products and innovations, the path of Acko's development appears to be solid.