Apna's valuation surged past the $1 billion mark in just 22 months earlier in November. The company also saw a twofold increase in its valuation in a span of three months when it was valued at $570 Mn in June.
The professional networking platform for blue and grey collar workers claimed to have over 15 million users on its platform along with 150K recruiters across 42 cities.
Even though Apna claims to be in a pre-revenue stage, it saw a 3.24X jump in its operating revenue during the FY21 fiscal. The company's revenue grew to Rs 16.95 crore in the fiscal compared to Rs 5.22 crore in FY20, according to Apna's regulatory filings.
Interestingly, the company earned all of its collection from technical support services which it offers to recruiters on its platform.
The company's growth came at a high cost, as is characteristic of all growth stage startups. Apna's expenses ballooned by over 9 times to 45.40 crore in FY21 from 4.92 crore spent in FY20.
Other expenses including salaries and employee benefits smade up 57.15% of Apna's expenses. This cost blew up 9.90X to 25.95 crore in FY21 from 2.62 crore in FY20. Apna has around 373 employees, as per its LinkedIn account.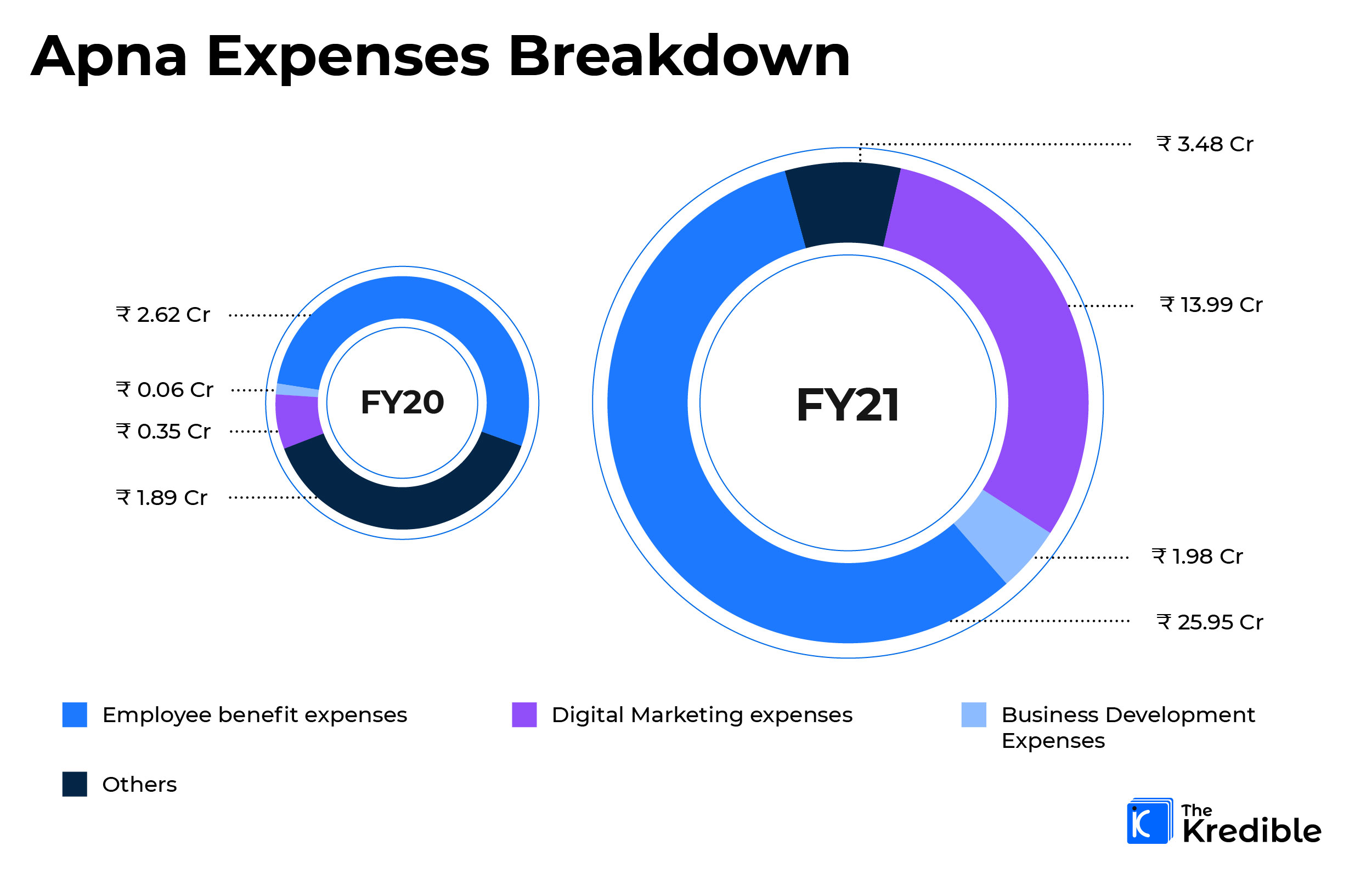 Digital marketing was the second-largest cost centre for the company in FY21. These expenses shot up by 40X to Rs 14 crore in FY21 as opposed to just Rs 35 lakh in FY20.
In FY20, Apna had recorded a profit of Rs 30 lakh, however, in FY21, its losses surged significantly as growth became a priority. As a result, Apna lost Rs. 28.26 crore during FY21 and its cash outflows from operations grew 4.4x to Rs 20.55 crore during the same period.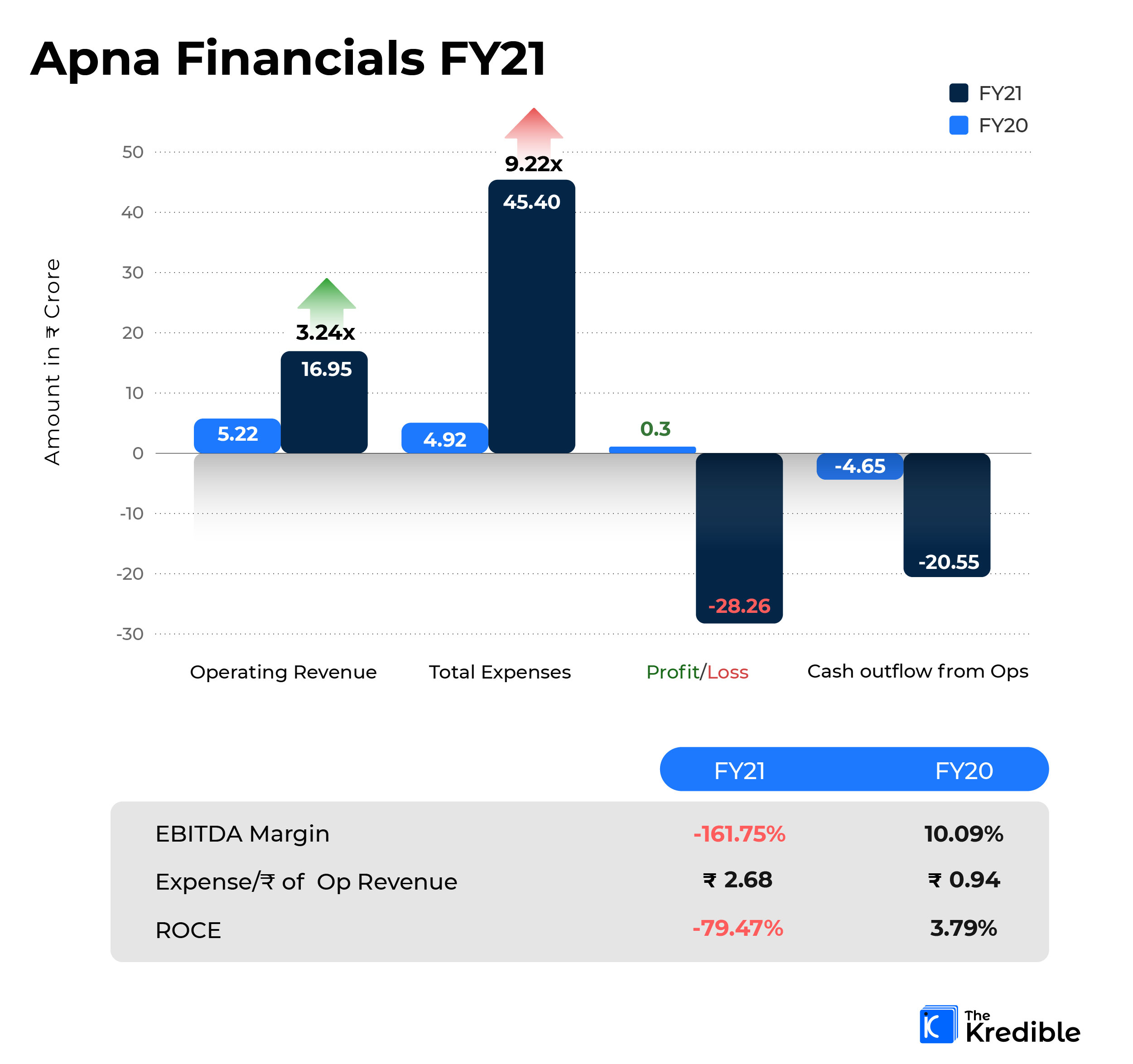 On a unit level, Apna spent Rs 2.68 to make one rupee of operating revenue.
Apna scaled up quickly in FY21 and its numbers reflect the trajectory and its financial numbers are better than several growth-stage companies.