The Viral Fever (TVF), a Mumbai-based video production firm that has created popular web series like Aspirants and Kota Factory, recorded an over 2x growth in operating income in FY22.
TVF saw its operating revenue grow by 2.4x to Rs 76.8 crore in FY22, up from Rs 32.15 crore in the previous fiscal year, according to TVF's annual report financial statements with the Registrar of Companies.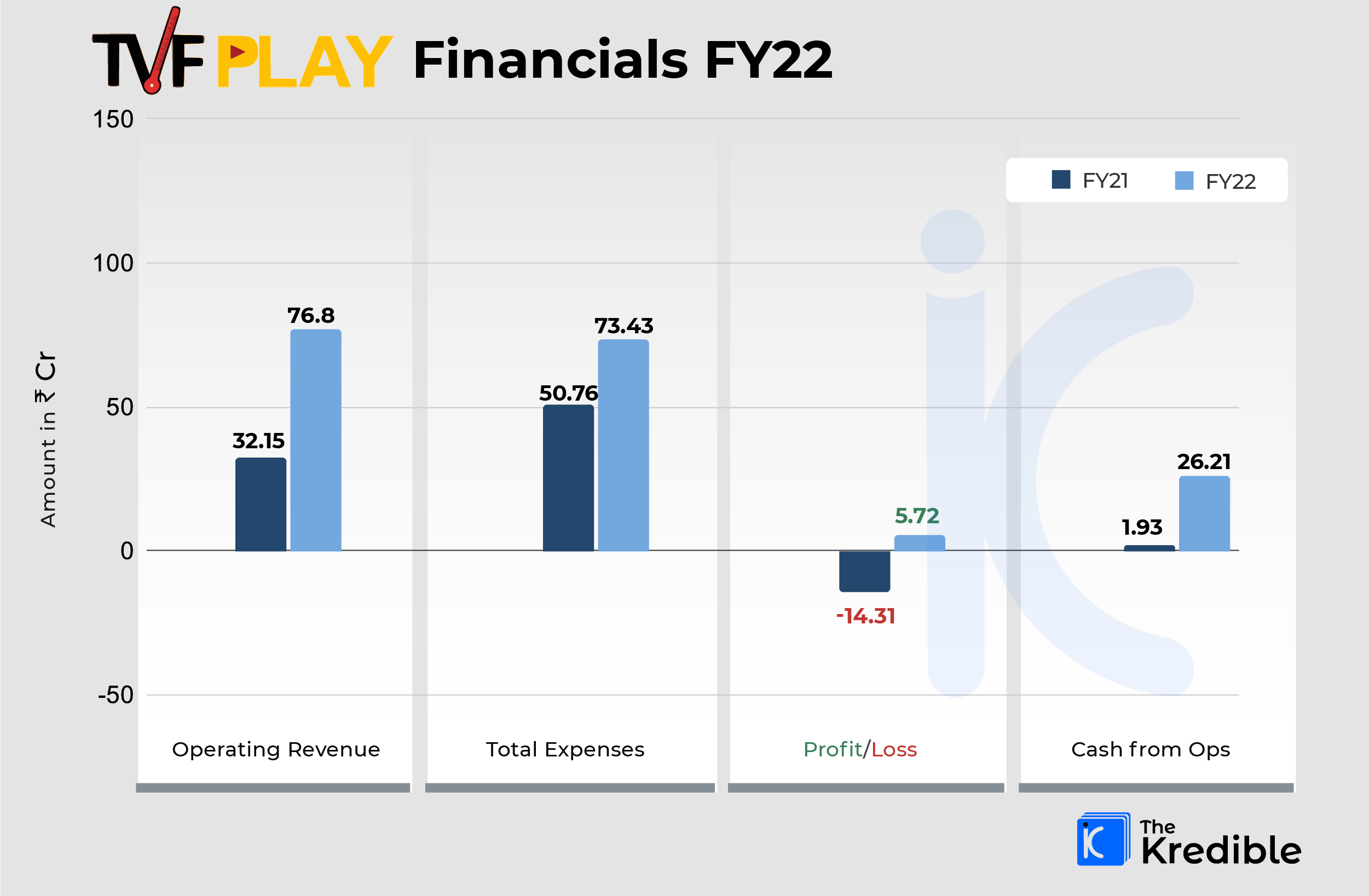 TVF's majority income came from licensing its shows to other popular over-the-top (OTT) platforms like Sony LIV, Amazon Prime, and Zee5, among others. The licensing income accounted for 66% of the total revenue – Rs 50.63 crore – in FY22, recording a 2.8X growth from the previous fiscal year.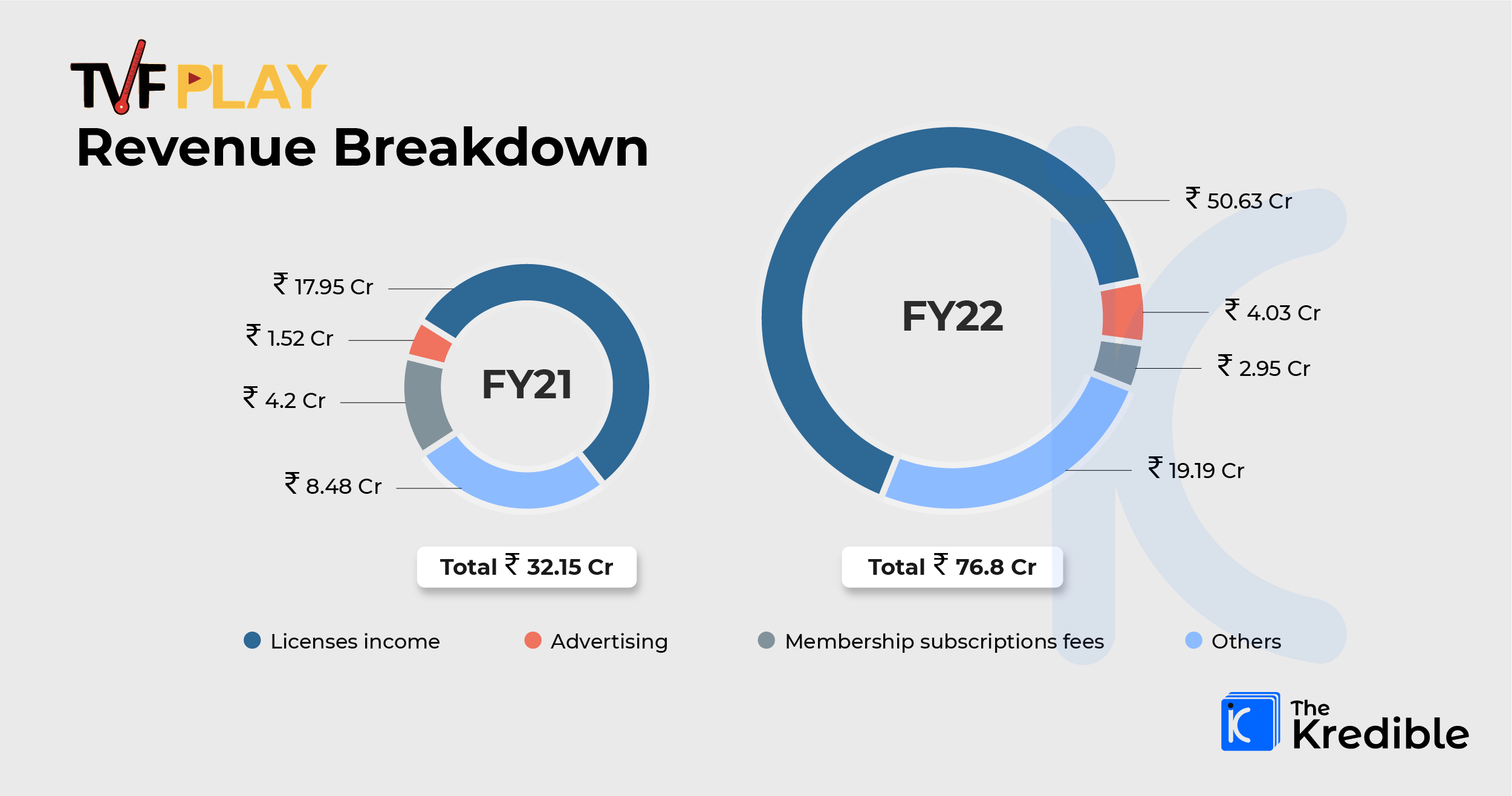 The studio, which is backed by the likes of Tiger Global, also saw its income from advertising and subscription fees grow 22% to Rs 6.98 crore cumulatively in FY22. Another Rs 19.19 crore income came from other operating activities.
The company also stayed lean during FY22 as salaries and other employee-related costs grew by just 10% to Rs 20.62 crore during FY22. It's worth noting that we have not included the negative expenses of Rs 62.58 crore against adjustments of share-based payments (ESOPs) in our calculations owing to their non-cash nature.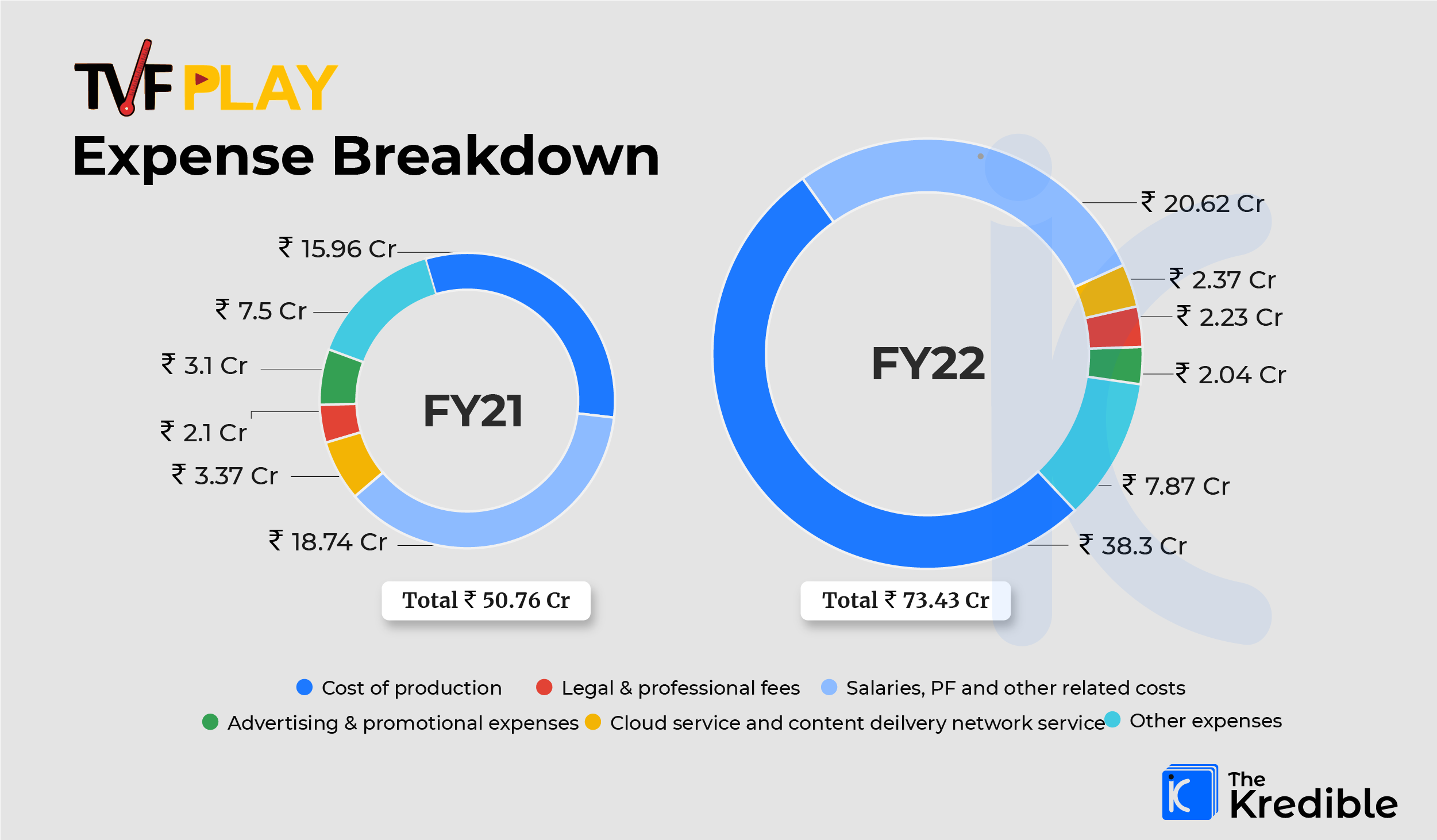 TVF saw its cloud and advertising expenses decline 29.7% and 34.2%, respectively, whereas its legal and professional fee expenses stood at Rs 2.23 crore. Cumulatively, TVF's expenses grew 44.7% to Rs 74.43 crore in FY22.
The numbers reflect TVF managed to increase its scale while keeping the expenses in check. It helped the company post a profit of Rs 5.72 crore in FY22 – a turnaround from the Rs 14.31 crore loss in FY21. It also saw its ROCE and EBITDA become positive at 33.35% and 9.95%, respectively. On a unit level, TVF spent Re 0.96 to earn Re 1.